Solid Ground Farm specializes in organic salad mixes, microgreens, shoots, and sprouts.  We follow the highest levels of food safety protocols, and work hard to ensure your food is the freshest, healthiest produce you can find.
Our current production roster includes:
Sweet Pea Shoots
Sunflower Shoots
Amaranth Microgreens
Kale Microgreens
Collard, Tatsoi, and Kohlrabi Microgreens
Basil Microgreens
Red Arrow Radish Microgreens
Crunchy Rainbow Lentil Sprouts
Mung Bean Sprouts
Gourmet Edible Flower Salad Blend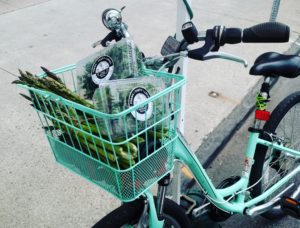 You can find us at the Kingston Farmers Market every Saturday 9am – 2pm from Memorial Day weekend until early November in the Stockade district of Kingston, NY.
Solid Ground Farm products are also available for wholesale purchase for special events, restaurants, and other buyers.  Contact us at solidgroundfarm@gmail.com or (518) 528-9382 for more information.